Now, ladies and gentlemen, fellow needle shakers, there are no more excuses for not being connected to your favourite Hand knitted jumper site. We have transformed our website, utilising the latest social media tools so that you can now, from wherever you are around the world on whatever device you choose, tether yourself to our brand new site, making sure you are at the forefront of everything new under our little sun.
Even our Blog, as I write it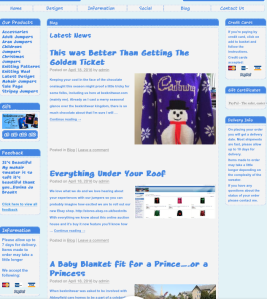 will appear within the
website so you don't have to
stray far from our very own magical knitted kingdom to get the latest news and
rumblings from bexknitwear.com.
Not only that but now you will be able to share your ideas with us, with just one click of a button and send your inspirations shooting across the world via just some or all of the tools that bexknitwear.com have integrated into the website.
Tap us on the shoulder.
Everything is here and Live. By connecting to us through any means at your fingertips then it will be like a tap on the shoulder, should you have any questions or ideas for your next design we can know about it the instant you ask and yes you guessed it, we will be on your questions like white on rice…so you should expect a tap on the shoulder too.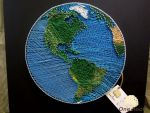 Do you think we are excited about our
new Website update?
You bet we are. The prospect of reaching out further across the planet is almost too much for us to bare. In some cases, it has led to talks of giving stuff away in the form of discounts to everyone who visits our site…Now that is something worth sharing. But before I tell you about that let me tell you about some of the ways you can connect to us and benefit from your bexknitwear.com experience.
As well as all our pictures receiving some TLC to make them crisper and clearer, adding to overall look and feel of the site, we have now hooked up with: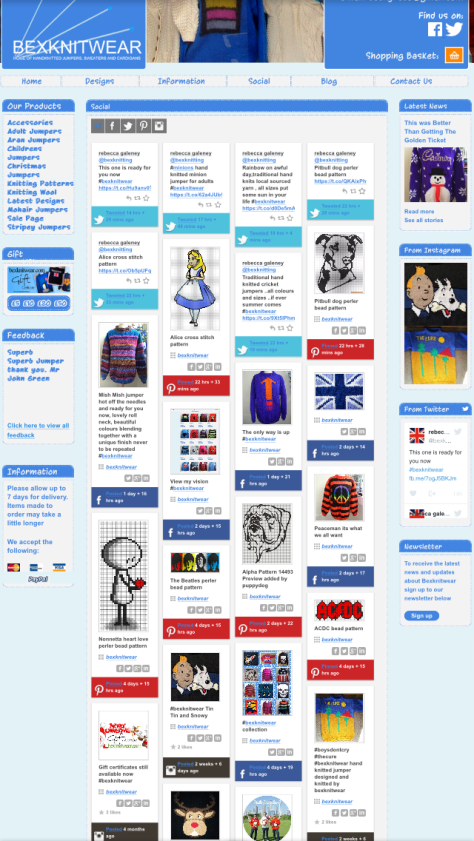 Instagram Now you can take hold of our photos and share them to anyone you like. If knitting is what you do, then you are bound to get feedback and ideas from your own circles and we want to share and grow our family of knitters, to inspire and be inspired. We can only do that with you.
Flipagram is a fun way of putting our knitting Rock 'n' Roll lifestyle to our favourite musical backdrop. We have and will continue to adorn our site with our very own musical videos of our and your very best jumper designs….so get in touch NOW…And GET SHARING
Pinterest is another cool way we can inspire new ideas for designs and gift ideas. Swapping pictures has never been as fun or as effective for gauging the perfect response for a gift or as a means of cultivating feedback…and all that at the click of a button.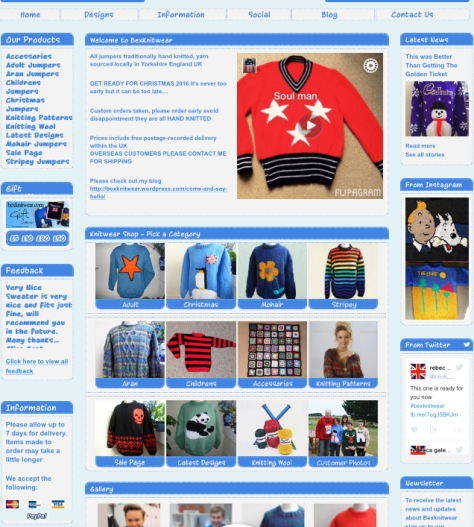 Talking of feedback. Our site now has a rolling display on the left of the screen of some of the feedback we have enjoyed and because of the slick way it has been presented we can deliver this to our visitors so that your decision to connect with us will be guaranteed, the best one you will make.
Facebook and Twitter remain the giants of 'joining hands' across the planet and has served us well and will continue to do so in plotting our 'lives in wool'. Indeed, the friends and support we have garnished from such tools has shown us the possibilities for wrapping the world in 'digital' wool. Now there's an image.
If you find you can't devote too much time at our website, then why not sign up to our newsletter. If you would like to receive all our exciting news and developments via your email, then maybe we can deliver something special in there that is more relevant to you and your busy lifestyle.  Get 10% off everything automatically for signing up
One of the things we are very proud of is the celebrity endorsements that we get…so keep an eye out for the Gallery at the bottom of the website which will be updated with some famous folks who have had the privilege of adorning some of our bespoke creations.
Oh Yeah. Almost forgot. Want to help us celebrate our new look and feel website?
Then come and ask us about our 10% OFF EVERYTHING discount. You don't have to be connected to enjoy it…You just have to be here.
We are very excited for the future and our new Website…but more importantly, being connected to you.
Love always.
Madame Clickety-Click X