Thanks to his sister Pam for getting in touch with us for a bunch of jumpers to celebrate a friend's 50th (five perfect tens) birthday we could get to work knitting and kitting them out with these.
Specifically, we took Carl's logo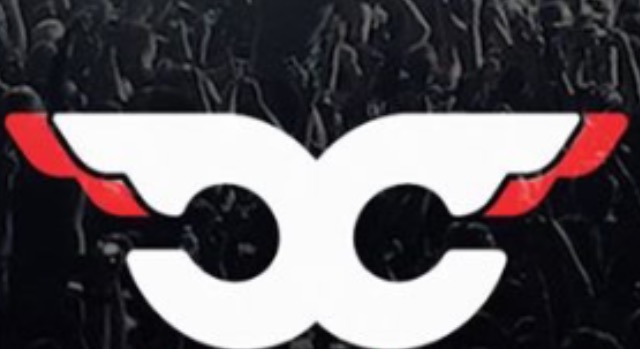 and incorporated it neatly into the jumper.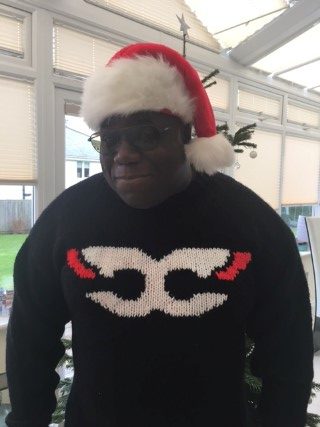 Just look how happy he is…I think that's a smile breaking there…Maybe he is figuring out if he can get away with wearing it during 2017's festival packed year, something that we hope will continue to take him and his new jumper around the world.
"Carl absolutely loved his jumper, he cannot believe you got it spot on so thank you!"
Nice one Carl.
The rest of the jumpers? Have a look at these? Now there is a Coxy smile as Pam proudly shows off her new jumper. She recently got in touch saying she would like to be included in our website and Instagram pages, adding that she, "loves her jumper…".
"Oh, my God. I collected the jumper and I absolutely love it and he will too…thank you so much. This one he had received
as a Christmas present…Merry Christmas to you and thank you so much"
 Well we are glad to help. Your mentions and kind words go a long way. We hope you continue to enjoy all our jumpers.
And that goes for all of you.
Much Love,
Madame Clickety Click Xx